About
Acknowledgements
The Edgar Snow Project is made possible by support from the Edgar Snow Memorial Foundation. Not only did the Foundation commission the exhibit to accompany its 2014 Symposium, they also provided the funding necessary to bring the project to completion. The University of Missouri-Kansas City's Miller-Nichols' Library, University Archives, Department of History, and the Center for Midwestern Studies also aided the project throughout its development. In addition to these institutional sponsors, the curatorial team would like to specifically thank Robert Gamer and David Butrous for their research assistance, as well as Louis and Sian Snow for providing access to Snow's personal papers.
Project Team
Curator: Christopher D. Cantwell, Ph.D.
Assistant Professor of Public History and Religious Studies, University of Missouri-Kansas City
Assistant Curator: Autumn R. Neal
HistoryMaker intern and M.A. student in History with an Emphasis in Public History
Student Contributors: Caitlin Eckard, Jacquada Gray, Emma Morales
Students, "Intro to Digital History" Spring 2014
Specs
The Edgar Snow Project is proudly powered by the open-source content management system Omeka and uses Neatline for the map display.
Copyright
The Snow family retains all copyright to Edgar Snow's personal papers. For more information contact the University Archives, University of Missouri-Kansas City, 800 E. 51st St., Kansas City, MO 64110.
---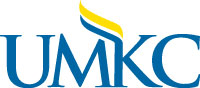 Built by Dr. Christopher Cantwell and the students in his Spring 2014 "Introduction to Digital History" class. Completed by HistoryMaker intern Autumn Neal.