Home Page
Edgar Snow: Citizen of the World
Welcome to the Edgar Snow Project, a digital exhibit that explores the life of internationally-renowned journalist and Kansas City native Edgar Snow. The first western journalist to interview Chinese Communist leader Mao Zedong, Snow would also play a role in reestablishing the diplomatic ties between China and the United States. The Edgar Snow Project explores Snow's life and times by situating his writings, photographs, and personal papers upon an interactive map.
To view the exhibit click on either the link above or the Map icon at top. There you will find an essay about Snow as well as a map of his life. Click on either the essay's bolded terms or the map's icons to view documents and photographs from Snow's personal papers. For more information about the project, click the About tab at top. For further reading about Snow and the history he covered, click on the Resources tab above.
---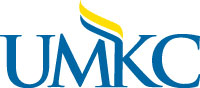 Built by Dr. Christopher Cantwell and the students in his Spring 2014 "Introduction to Digital History" class. Completed by HistoryMaker intern Autumn Neal.